Face Painting Sheffield, is proud to be travelling around Sheffield, being creative and visiting different events, one of our main customers is Orchard Square. Orchard Square is a small open-air court shopping centre. It opened in 1987 and contained several stores, such as Schuh, Clarks, Waterstone's, River Island, Subway, The Body Shop and TK Maxx. For around two years, we have been working with them, attending different promotional and town events.
Is booking a lot of work?
We try and make the booking process as simple as possible. As we all know, booking can be the most time consuming and annoying thing! When you send an email to either – facepaintingsheffield@gmail.com you will get a reply asking a few questions such as:
– How many people will be attending (approximately)?
– Where is the address of the event?
– Time the event starts
– Are there any other details we should know (will it be a themed party, will it be a significant event?)
After we have finalised the date and made sure you know what's happening, a small deposit will need to be made.
Food Festival
Our most recent event has been the Sheffield Food Festival. Sheffield Food Festival is a celebration of the city's vibrant food scene, showcasing the excellent local produce, talented chefs, mouthwatering street food and outstanding brewers and distillers. The city's largest free to attend event takes place for its ninth year. Found in the city centre, spreading across the Peace Gardens, Winter Gardens, Millennium Square, Town Hall Square and Fargate.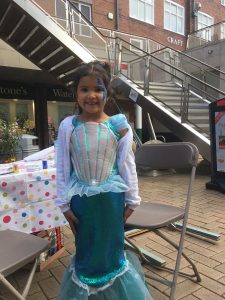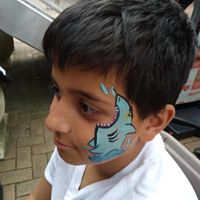 It attracts over 50,000 visitors across the weekend (we can tell you from personal experiences that the food is all delicious!) We were there for three days face painting while we had entertainers around us, such as Era's Chocolate, Bakes by Butter and Ridiculously Rich by Alana.
Christmas Fun
One of our colder events but held the Christmasy feel was in December time. We sat in our big coats and woolly hats painting winter themed face paints, such as snowmen, snowflakes, Santa hats and Rudolfs. Together, we were paired with an ice sculptor and beautiful carrol singers who were collecting money for St Luke's charity. Though we had a snow storm for one of the days, it didn't stop us from staying out.
Family Fun
Orchard Square offered free Spring family fun, including:
– Juggling & Music Show (11.30am/1pm/2.30pm/ 4pm)
– Artist colouring wall – pick up a pen and get creative!
– Face Painting (12-3pm)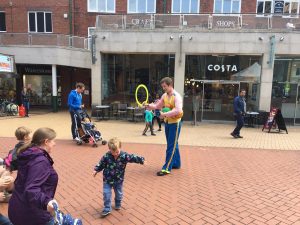 – Spring Craft (11-3pm)
The area was buzzing with families and excitement. For the future, it's a great place to take children.