We've always spoken about children's parties. However, today we are looking at adult parties. What perfect way to satisfy everyone then pasta!
What is Twiddle?
Twiddle is a cookery course for a large group of people. A lady called Vicky runs it. She was born and brought up in Hungary and has always had a passion for cooking. She keeps a photo diary of her love for food and shares tips and tricks for dealing with feeding fussy children.
We've picked out some of our favourite tips and posts:
• "Did you know you could freeze your home-made pizza dough? I often freeze individual "balls" and also any extra pizza sauce. This saves so much time and makes it easy to have a pizza Friday without slaving away in the kitchen for ages."
• "Hungarian people often have their pasta with túró with dry cottage cheese is. Often use this as a pancake filler mixed with a bit of sugar, raisins & lemon grind. Why don't you try this next time you make some pancakes?"
• "Saturday is popcorn night in my house. Tonight, we are watching Mary Poppins with the girls; it is sooo magical! I used butter, brown sugar, golden syrup for the sauce (2 tbs of all the ingredients, melt together in a small saucepan) then sprinkled with some chia seeds ?Worked like a treat!"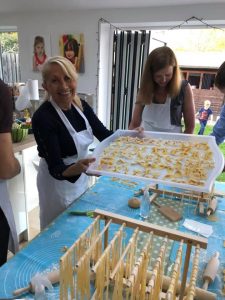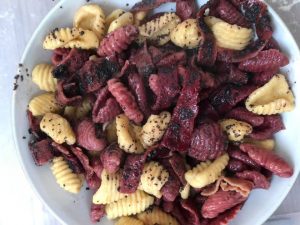 How much is the package?
The package is £20 per person for 2 hours with a minimum of 5 people.
The party is for intimate parties so best at your own house (and cheapest location) would be your house.
What happens on the day?
The pasta is made from scratch by the party guests. You will not need to provide anything!
The host can pick a flavour of sauce which Vicky will make fresh at the party while the dough is resting.
After a quick wine break, everyone can get their fingers in and have a go at carving the pasta (including the kids)
Then at the end of the night, everyone can eat what they made. The pasta always tastes 100x nicer when you've made it by hand yourself.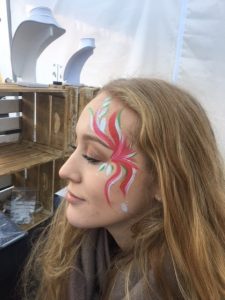 But, where do we come in?
We know getting children out the way is not always the easiest. Maybe getting a baby sitter last minute is too tricky or your little ones don't want to be left without you. So, Twiddle and Face Painting Sheffield have joined up together to entertain everyone. While adults are getting busy in the kitchen we've made it our job to face paint everyone and keep the children entertained.
Facebook: https://www.facebook.com/twiddlefood.co.uk/
Instagram: https://www.instagram.com/twiddlefood/
Twitter: https://twitter.com/twiddlefood
Website: www.twiddlefood.co.uk
Email: twiddlefood@gmail.com
Mobile: 0775672847
If you're interested in anything you've read or have any questions email us on – Contact Face Painting Sheffield
or Call us on – +44 7751006616